Tuesday, August 4th
NEW SHOW
We are about to rock out with our Frostville out. Come and see what the world has been missing for most of 2009!

We are playing from Noon to 1:30! It's Free! It's Fun! Click on our shows page for directions!

Do it!

Do it NOW!
Posted by Justus at 3:58 PM on 8/4/2009
Friday, August 29th
TMR To Hit Road
On September 20, we are playing that rarest of beasts: A show outside the greater Cleveland area! We'll be at Victorian's Midnight Cafe in Columbus. More new shows are being booked for the fall, so keep an eye on the shows page.
Posted by Danny at 1:55 PM on 8/29/2008
Monday, July 28th
TMR on the Air
We'll be on the radio tonight: 6-7 p.m. on WJCU 88.7 FM. Tune in or listen online!
Posted by Danny at 8:16 PM on 7/28/2008
Tuesday, June 17th
Site working!
...and we're back!
Posted by Justus at 12:23 PM on 6/17/2008
Wednesday, May 21st
Shows In June
Posted by Danny at 11:26 AM on 5/21/2008
Saturday, March 1st
New Shows for 2008!
We're playing at the Book & Bean on April 5, and the Enclave on April 12. Check out the shows page for details!
Posted by Danny at 2:27 PM on 3/1/2008
Wednesday, October 31st
Here's the Link
...to vote for the Laughter League, Book & Bean and/or the Enclave in the FOX Cleveland "Hot List" poll.
Posted by Danny at 5:28 PM on 10/31/2007
Wednesday, October 10th
TMR Dresses Up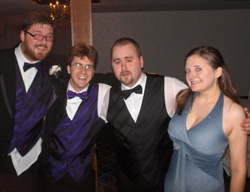 Posted by Danny at 2:48 AM on 10/10/2007
Friday, August 24th
Photos
Check out the photo page for lots and lots of new photos, including the ones from last night's show!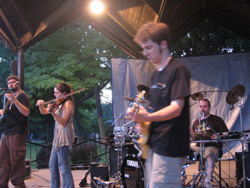 Posted by Danny at 5:15 PM on 8/24/2007
Thursday, August 23rd
WCPN Audio
If you missed us on the radio, click the podcast to hear an excerpt. We'll get the rest of it posted soon.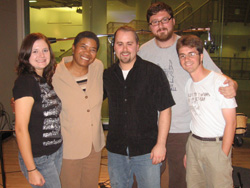 See you tonight at Homecoming!
Posted by Danny at 6:13 AM on 8/23/2007